Your space for electronic signature of documents
Latest News
New PortaSigma version 1.7.8
Save time saving your usual digital signature requests on templates!
What is PortaSigma?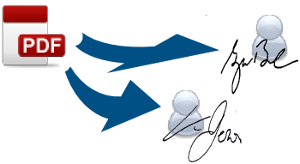 Many of your customers already have a digital certificate. Offer them the possibility to sign authorizations, requests and contracts online. It is completely legal!
Would you like your contacts to send you documents to sign through PortaSigma? Let them know!






Are you new to PortaSigma? Visit our introductory Tour
What do I need in order to use it?